Storage, sharing and backup of data
All the tools you need to manage your data in a all-in-one service which works on computeur, phone and tablet.
Seedbox services
Everything you need in one service.

Store data
Host your data and access it from anywhere
High store volume for all the files.
Share data with your friends or everybody
All you need to send or receive data.
Share files in peer to peer, private or public.
Consult, listen, watch
Manage easily your data as on your computer.
Video and music streaming, online editing Office documents.
Safely save
A digital safe to automatically back up your important data in different data centers.
BENEFITS
The whole all-included service from 5,99€ per month only.
INTERFACES
Intuitive interfaces, functions which are simple to understand and guaranteed performance.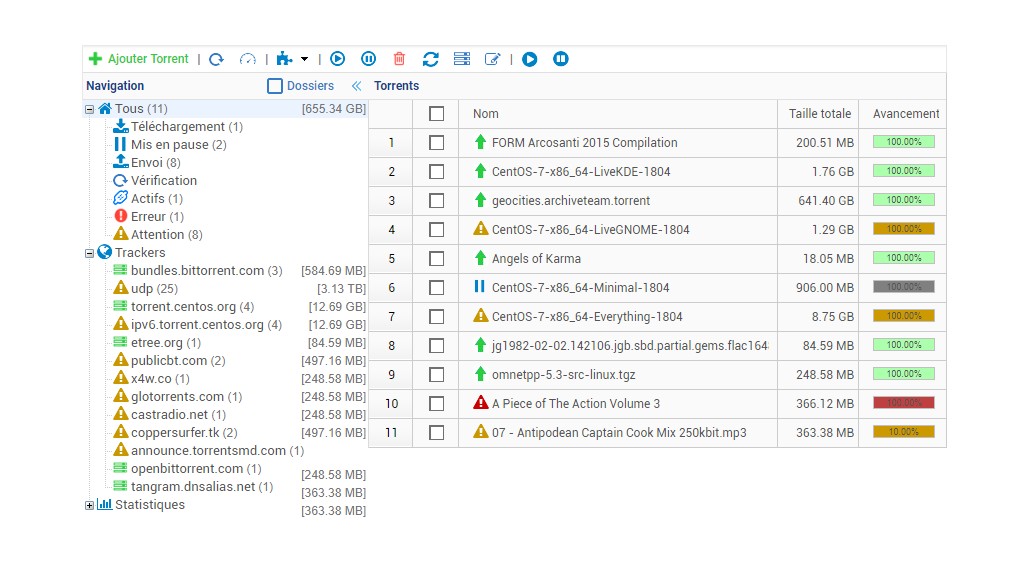 Sharing data in public
Share your data with the whole world through a high-availability peer-to-peer interface. 40 Gbps Network.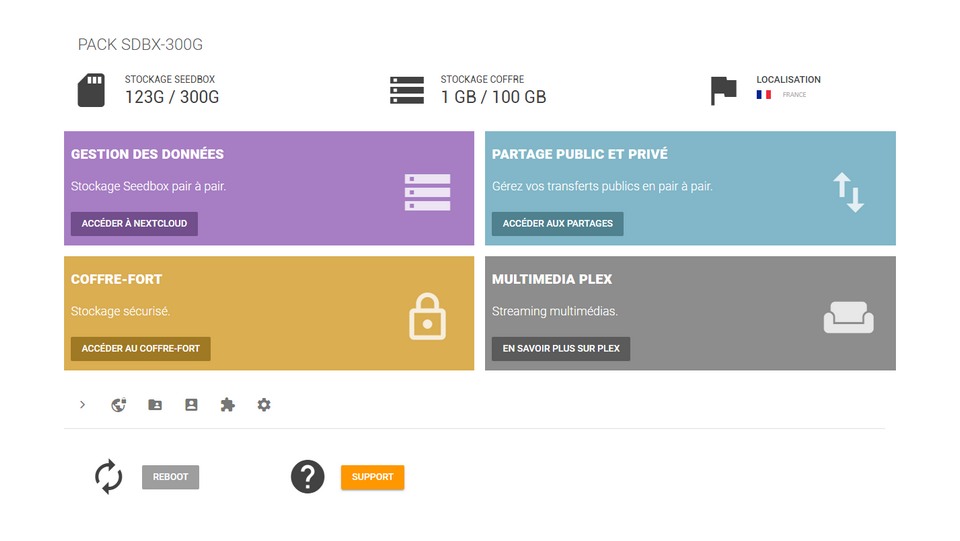 A single and simple interface
Access or configure all you services through a single interface - do not need to be a computer specialist.