Store
All your data in a safe place.
Share
Send your data easily with one or a thousand people.
Consult
Access your files from anywhere.
Save
Protect your documents automatically.
Seedbox makes your cloud easier.
Simplified and efficient storage space.
Your high-availability storage lets you keep a copy of your data and then access it from anywhere.
Accessible from a computer, tablet or connected TV, your cloud drive is available at all times to send many files.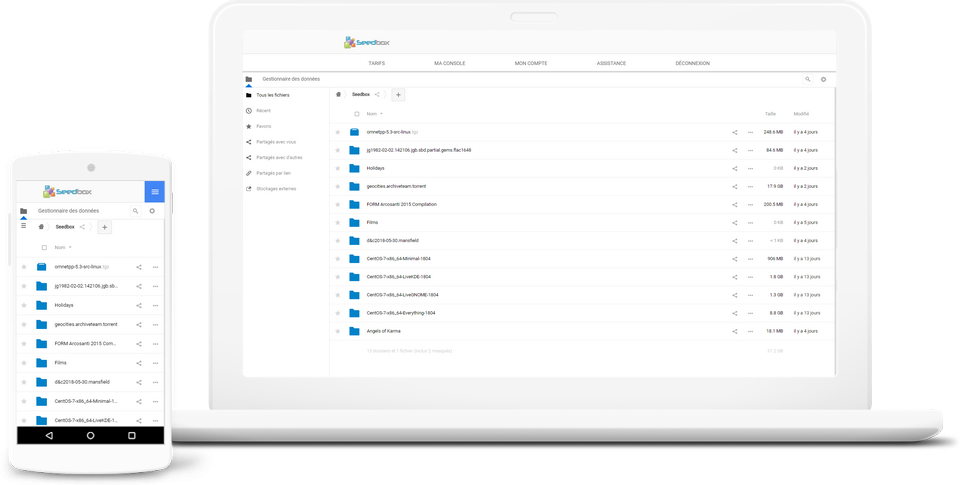 Professional data sharing
Seedbox provides you to share files without having to send attached files.
Need to send a file to a friend? Only one click and he will receive a link by email.
Want to share a file with the whole world? Use peer-to-peer technology and spread thousands of copies across the Internet in few minutes.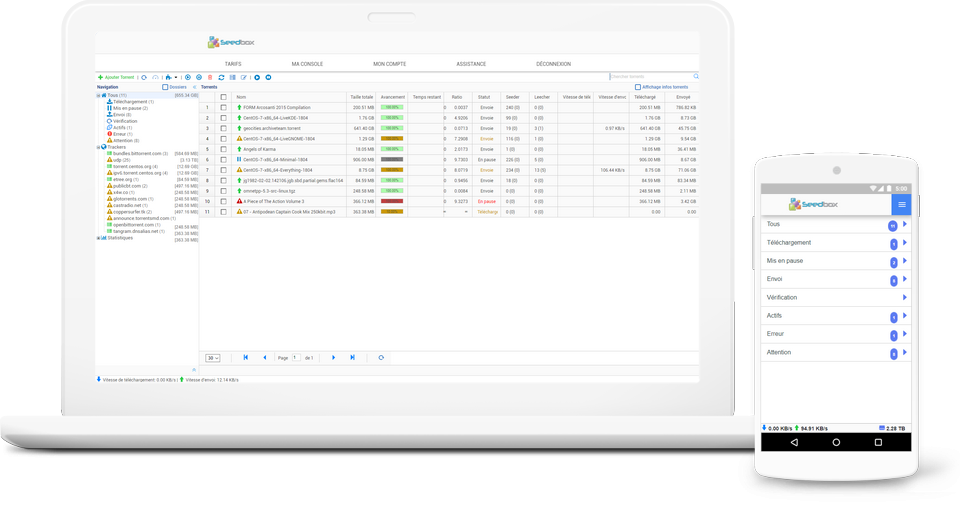 Automatically back up your devices.
Every day or all the time, sync your important files into your personnal digital safe.
The digital safe is an additional secure storage space which is duplicated in multiple locations to ensure the permanent availibility of your documents.
Automatically back up photos from your mobile, automatically retrieve a deleted by accident file... An exclusive backup solution.